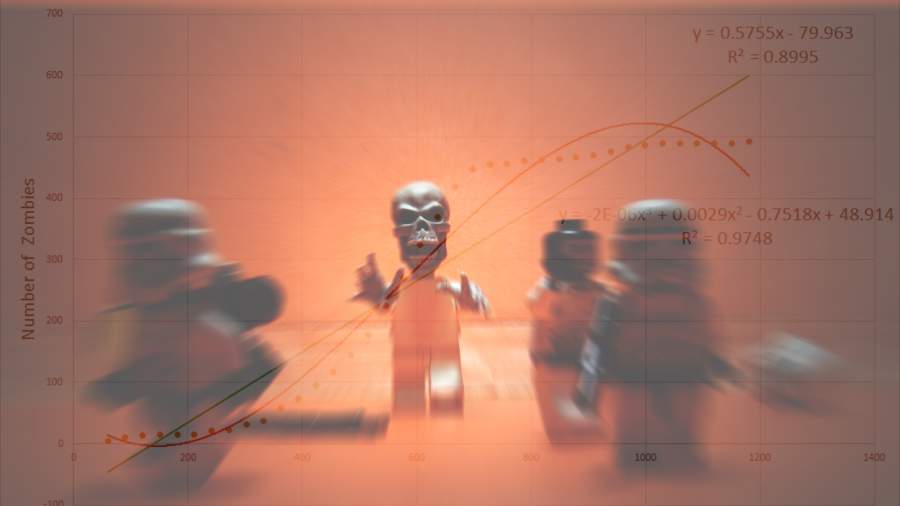 Derive of the Dead - Math Methods
Learning Areas
Mathematics
Unit 1 Maths Methods
Unit 3 Maths Methods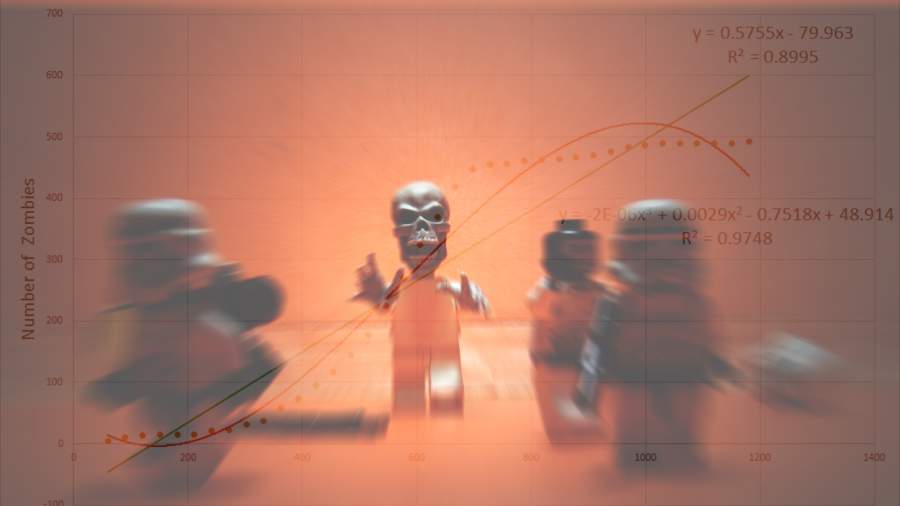 Derive of the Dead is a Quantum Victoria developed simulation of a fictional pathogen spread over time, which causes humans to turn into zombies.
Students will analyse data generated from the simulator to produce a population of deadly Zombies that spread through a Human colony wreaking destruction wherever they go. Students will be able to change variables to form their own zombie mythology within the simulator.
Choose your Program Type:
Derive of the Dead - Math Methods is available through the following program types. Select a program type to view more information.
On-Site at Quantum Victoria
Students manipulate the following parameters to create the deadliest Zombie population possible:
Turning Time

Immunity Chance

Attack Delay

Chase Speed

Dodge Chance
Key knowledge and concepts covered include:
Linear/quadratic graphs and modelling

Function modelling

Bivariate data

Regression analysis

Average/Instantaneous Rates of Change and the Derivative Functions

Data generation and manipulation
Where
On-Site at Quantum Victoria
We are located at 235 Kingsbury Drive, Macleod West Victoria
Time
These are suggested times, and will be confirmed with you at the time of booking.
Cost
Currently showing program costs for .
Program costs can differ based on your school. Select your school to get started.
Booking enquiry for Derive of the Dead - Math Methods
To view costs for programs, you need to first find and select your school. Start typing to get started.
No schools matching your search were found.
Find out more about Derive of the Dead - Math Methods
Contact us today for more information about Derive of the Dead - Math Methods, or to make a booking with Quantum Victoria.