2022 Quantum Victoria PrintACar Challenge
When
Friday 25th November 2022
Where
At Quantum Victoria
We are located at 235 Kingsbury Drive, Macleod West Victoria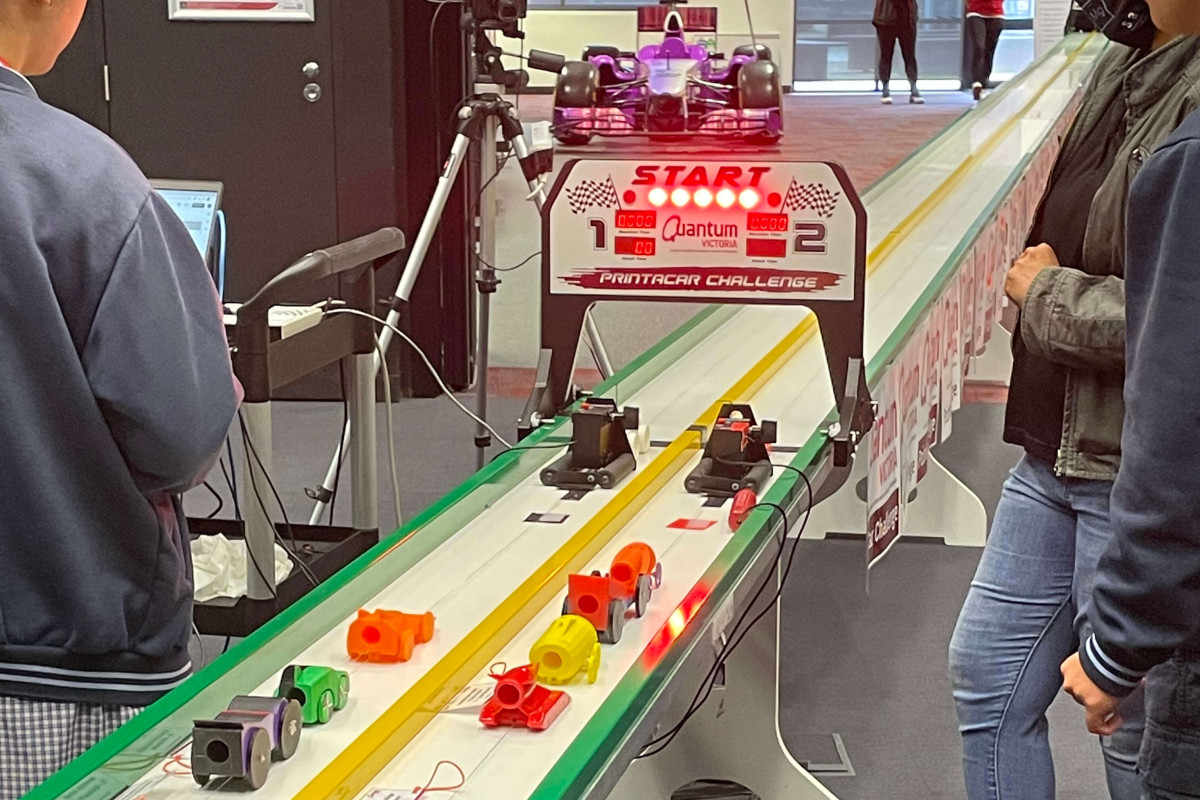 The Quantum Victoria PrintACar Challenge is a competition for Primary and Secondary Students
Over 1500 students from across Victoria have engaged in the Quantum Victoria PrintACar Challenge since its establishment 8 years ago.
Registrations for up to two teams of 2-4 students to compete for the coveted overall Primary (Yr 3-6) and overall Secondary (Yr 7-12) winners' prize of a 3D Printer and a championship trophy for your school are now open!
A school may enter a maximum of 2 teams into the competition from primary year levels (3-6) and 2 teams from secondary year levels (7 – 12), with the possibility of an additional team for P-12 Schools upon written request.
Qualifying Days will be held virtually during National Science Week on Thursday 18th and Friday 19th of August. Registered teams will be notified which day they will be competing after registrations close.
Teams will be required to mail or drop off their printed cars to us at Quantum Victoria. More information regarding this is located on Pages 3 and 15 of the Field Guide below. The PrintACar Challenge Final will be held onsite at Quantum Victoria on Friday the 25th of November.
Important dates for 2022
Registrations open Monday February 14th 2022.

Registrations close Friday May 27th 2022.

Virtual Qualifying Day 1 - Thursday August 18th 2022.

Virtual Qualifying Day 2 - Friday August 19th 2022.

2022 PrintACar Final Day - Friday November 25th at Quantum Victoria.